If money and space are tight then Asus' little 11.6-inch sprog has much to recommend it. For the impecunious there's a version with Intel's Pentium 987 Ultra Low Voltage 1.5GHz dual-core processor, though the £450 Core i3-3217U machine will probably prove the better choice. For your money you get a perfectly serviceable and well made little machine that weighs 1.4kg and is no more than 20mm deep. The screen isn't the brightest you'll ever see but the touch part works a treat.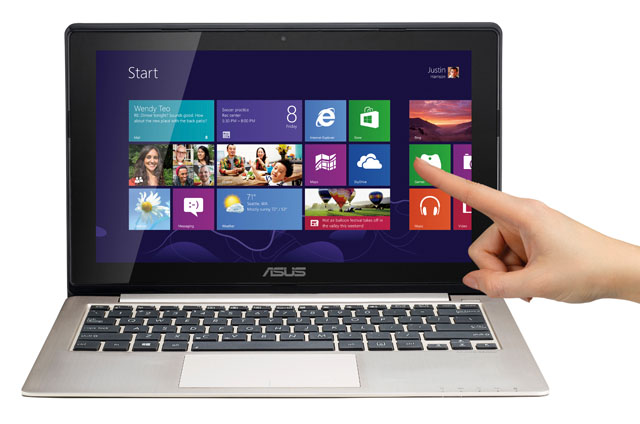 At this price point you naturally have to forgo a few luxuries. The otherwise fine keyboard has no backlight, the Ethernet socket is only good for 10/100Mbps and the screen makes do with a resolution of only 1366 x 768, though on a panel this size that's arguably all you need or want. Asus has seen its way to clear to fit one USB 3.0 port alongside two USB 2.0s, and the battery life isn't half bad either. You should easily get over five hours' usage between charges. As a budget ultra-ish-book the little Asus has a lot to recommend it.
Asus Zenbook Touch U500VZ
You can't accuse Asus of not going to to town on the spec of its new top-of-the-line Ultrabook. With Nvidia GeForce GT650M graphics, 2.1-3.1GHz Core i7-3612QM chippery, a 70Wh battery and a 1920 x 1080 touchscreen, it's loaded for bear and no mistake. And all that is squeezed into a body that tapers from a mere 6mm at the front to an only slightly less mere 20mm at the back. At 2.2kg, it's a wee bit heavy but then it is a 15.6-inch machine so something had to give somewhere.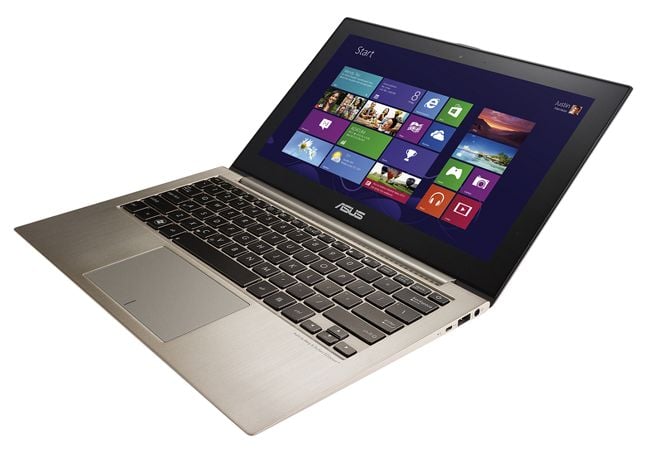 Despite the slender profile, the U500VZ packs in three USB 3.0 ports, Ethernet and a full-size HDMI port proving that a you don't have to start cutting out useful stuff to get the drag factor down. Being a Zenbook there's plenty of swirly aluminium on show and both screen and keyboard are good examples of How It Should Be Done. Of course, all this loveliness doesn't come cheap but for your £1500 you are at least getting a machine that both looks and performs the part.